Overdyed Jeans
Overdyed Jeans
Details
Additional Information

Details

Item

Overdyed colored denim.
Slim through hip and thigh.
Trim, tapered leg.
5-pocket.
Cotton/spandex.
Imported.

Free Returns

See more

See less

Each order comes with a prepaid return label for free returns by mail, or items may be returned or exchanged at any Johnston & Murphy store, free of charge.
Additional Information
Style Ideas

I'm avo-control!
By Ashley, Customer Experience,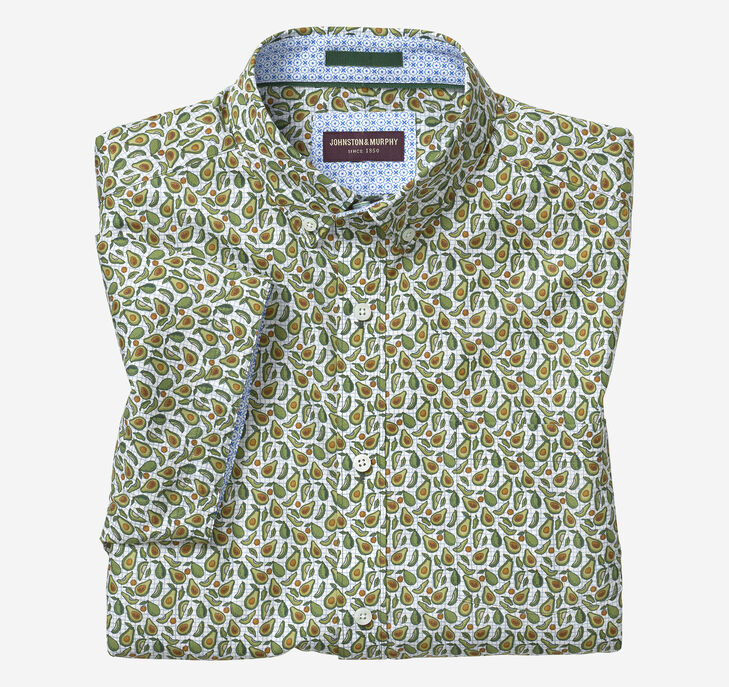 Printed Cotton Short-Sleeve Shirt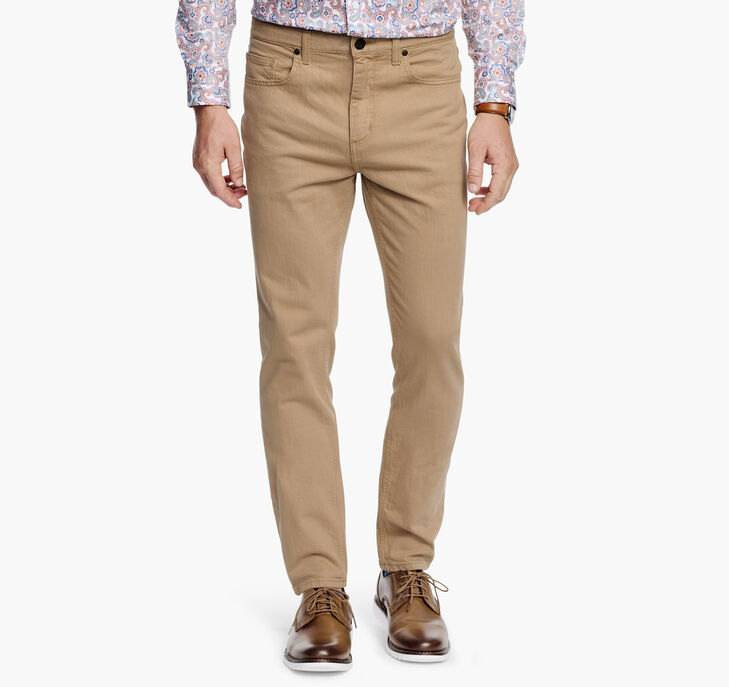 Overdyed Jeans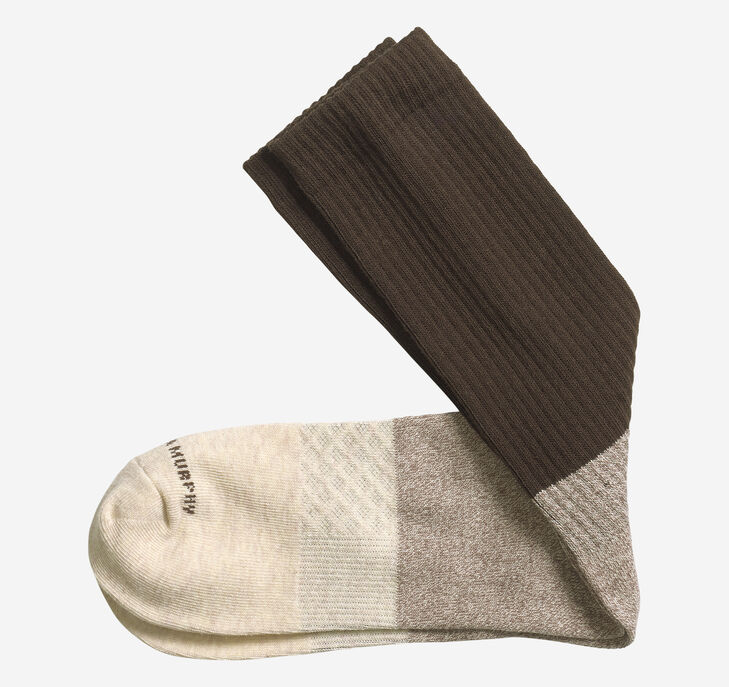 Colorblock Boot Socks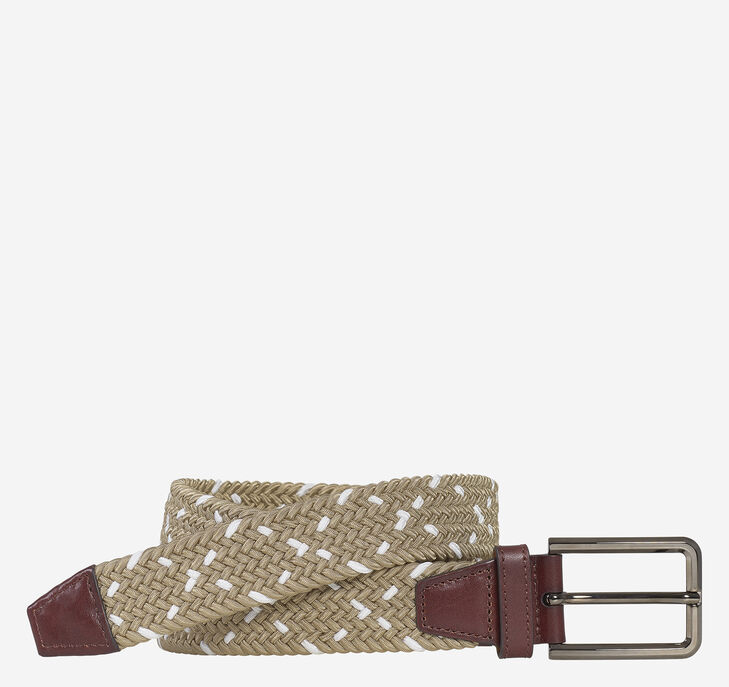 Woven Stretch-Knit Belt

Silly Goofy Mood
By Oliver, Customer Experience,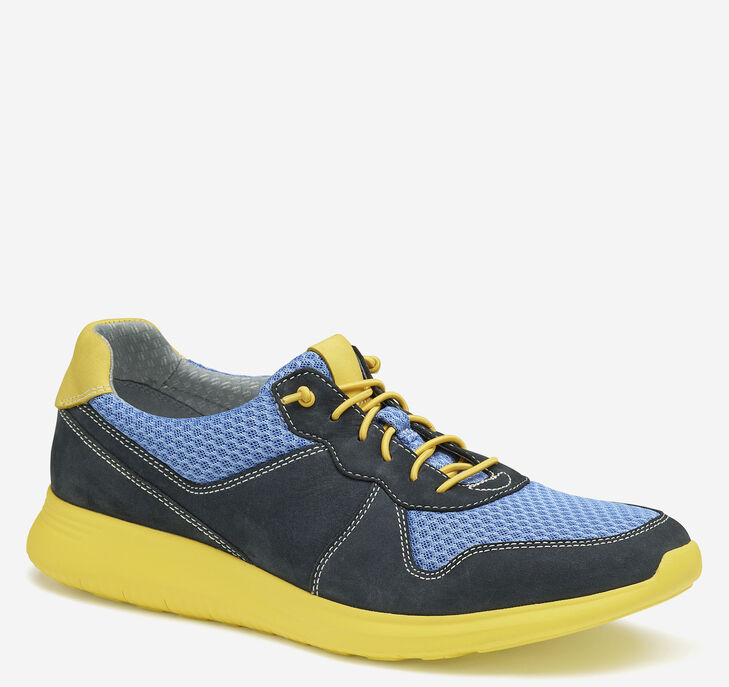 Amherst Jogger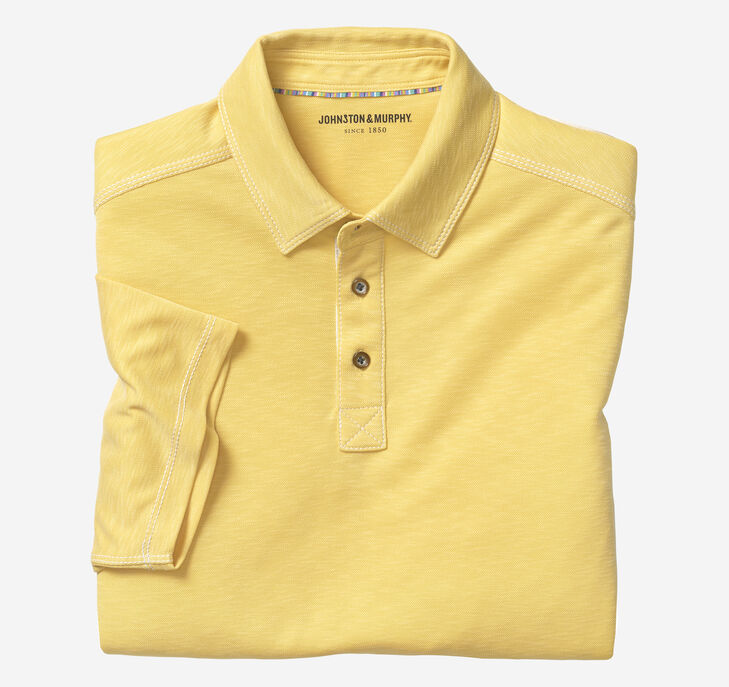 Vintage Slub Polo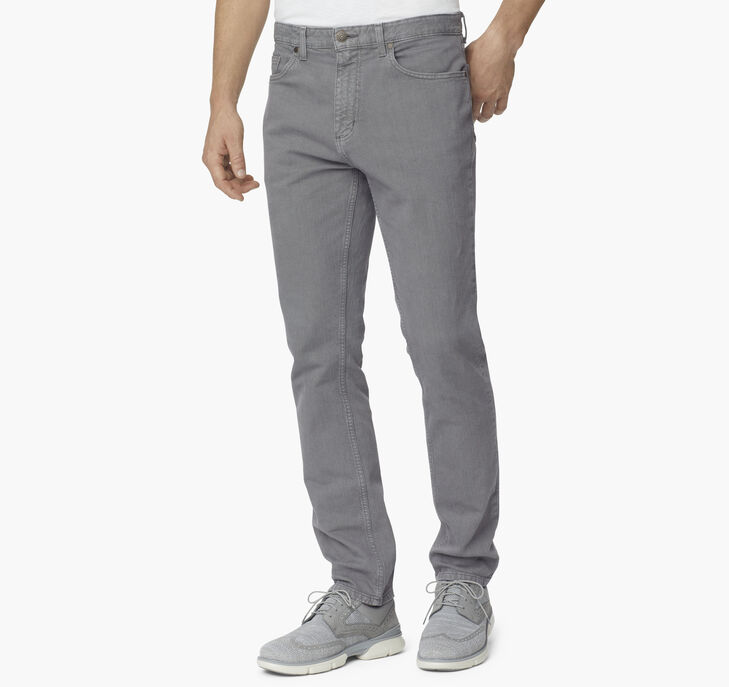 Overdyed Jeans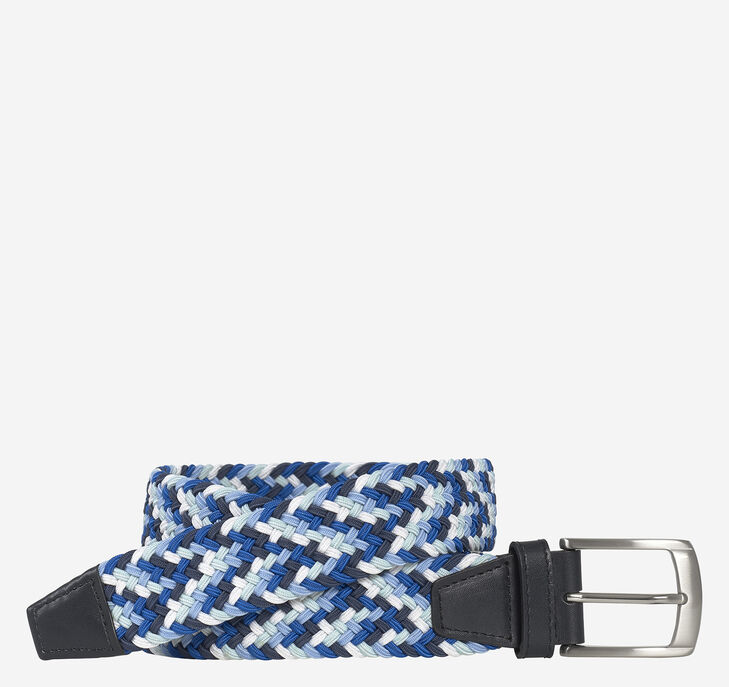 Woven Stretch-Knit Belt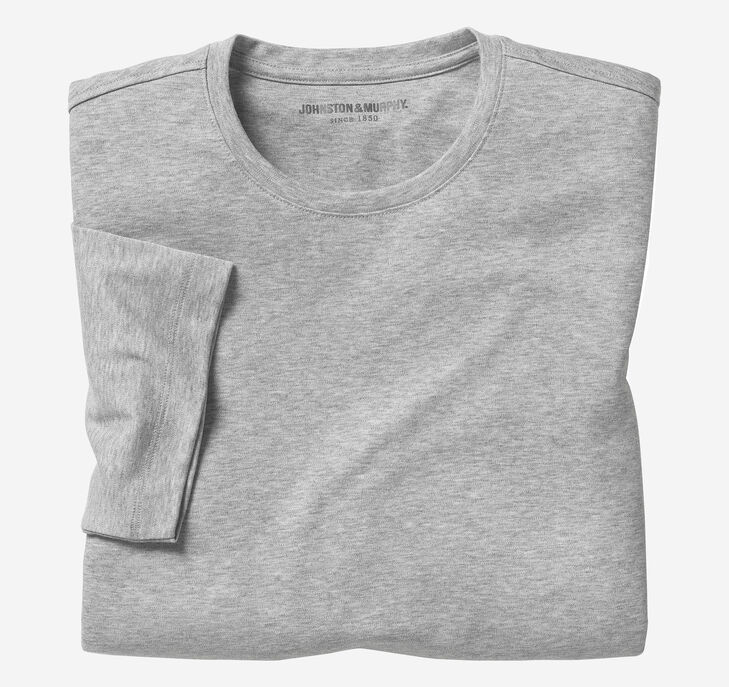 Essential Tee
Ratings & Reviews
<div class="main-widget yotpo-display-wrapper yotpo-no-reviews" style="visibility: hidden;"> <div class="yotpo-label yotpo-small-box "> <a href="http://my.yotpo.com/landing_page?redirect=https%3A%2F%2Fwww.yotpo.com%2Fpowered-by-yotpo%2F&utm_campaign=branding_link_reviews_widget_v2&utm_medium=widget&utm_source=johnstonmurphy.ca" class="yotpo-logo-link-new" aria-label="Yotpo Home Page" tabindex="0" target="_blank"> <span class="yotpo-logo-title "> Powered by </span> <div class="yotpo-icon-btn-big transparent-color-btn yotpo-icon yotpo-icon-yotpo-logo yotpo-logo-icon-new yotpo-icon yotpo-icon-yotpo-logo "> </div> </a> <div class="yotpo-default-button yotpo-icon-btn pull-right yotpo-hidden-mobile write-button write-review-button" role="button" tabindex="0"> <span class="yotpo-icon yotpo-icon-write"></span> <span class="yotpo-icon-button-text">write a review</span> </div> <div class="yotpo-logo-line"> </div> <div class="yotpo-clr"></div> </div> <span class="yotpo-display-wrapper" style=""> <div class="yotpo-regular-box yotpo-bottomline yotpo-bottomline-2-boxes yotpo-bottomline-empty-state"> <div class="yotpo-bottomline-box-1 yotpo-stars-and-sum-reviews"> <span class="yotpo-stars"> <span class="yotpo-icon yotpo-icon-empty-star rating-star pull-left"></span><span class="yotpo-icon yotpo-icon-empty-star rating-star pull-left"></span><span class="yotpo-icon yotpo-icon-empty-star rating-star pull-left"></span><span class="yotpo-icon yotpo-icon-empty-star rating-star pull-left"></span><span class="yotpo-icon yotpo-icon-empty-star rating-star pull-left"></span><span class="sr-only">0.0 star rating</span> </span> <div class="yotpo-clr"></div> </div> <div class="yotpo-bottomline-box-2"> </div> <div class="yotpo-clr"></div> </div> <div class="yotpo-clr"></div> </span> <form> <div class="write-review-wrapper write-form"> <div class="write-review yotpo-regular-box"> <div class="yotpo-header"> <div> <span class="y-label yotpo-header-title">WRITE A REVIEW</span> </div> <span class="y-label">Score:</span> <div> <span class="stars-wrapper"> <span class="yotpo-icon yotpo-icon-empty-star pull-left review-star" data-score="1" aria-label="score 1" role="button" tabindex="0"></span> <span class="yotpo-icon yotpo-icon-empty-star pull-left review-star" data-score="2" aria-label="score 2" role="button" tabindex="0"></span> <span class="yotpo-icon yotpo-icon-empty-star pull-left review-star" data-score="3" aria-label="score 3" role="button" tabindex="0"></span> <span class="yotpo-icon yotpo-icon-empty-star pull-left review-star" data-score="4" aria-label="score 4" role="button" tabindex="0"></span> <span class="yotpo-icon yotpo-icon-empty-star pull-left review-star" data-score="5" aria-label="score 5" role="button" tabindex="0"></span> </span> </div> </div> <div class="write-review-content"> <div class="form-group" data-custom-form-id=17960> <div class="form-element"> <label class="y-label" for="yotpo_input_review_title"> <span class="yotpo-mandatory-mark">* </span> Title: </label> <input id="yotpo_input_review_title" class="y-input" autocomplete="off" name="review_title" maxlength="150" placeholder=""/> </div> <div class="form-element"> <label class="y-label" for="yotpo_input_review_content"> <span class="yotpo-mandatory-mark">* </span> Review: </label> <textarea id="yotpo_input_review_content" class="y-input yotpo-text-box" name="review_content" placeholder=""></textarea> </div> <div class="form-element yotpo-custom-tag-field "> <span class="y-label yotpo-field-title"> Would you recommend this item to a friend? </span> <div class="yotpo-single-choice-field"> <fieldset> <legend>Would you recommend this item to a friend?</legend> <div class="yotpo-single-choice-option"> <div class="yotpo-radio-wrapper"><input id="yotpo_input_single_choice_would_you_recommend_this_item_to_a_friend_1" type="radio" name="--23808" value="Yes"></div> <label for="yotpo_input_single_choice_would_you_recommend_this_item_to_a_friend_1" class="y-label yotpo-field-option-label">Yes</label> </div> <div class="yotpo-single-choice-option"> <div class="yotpo-radio-wrapper"><input id="yotpo_input_single_choice_would_you_recommend_this_item_to_a_friend_2" type="radio" name="--23808" value="No"></div> <label for="yotpo_input_single_choice_would_you_recommend_this_item_to_a_friend_2" class="y-label yotpo-field-option-label">No</label> </div> </fieldset> </div> <div class="yotpo-clr"></div> </div> </div> </div> <div class="yotpo-footer yotpo-animation-opacity"> <div class="socialize-wrapper"> <div class="connected">You are connected as <span class="username"></span></div> <div class="socialize"> <span class="y-label">Connect with:</span> <div> <div class="yotpo-default-button yotpo-icon-btn" data-network="linkedin" aria-label="connect with linkedIn" role="link" tabindex="0"><span class="yotpo-icon yotpo-icon-linkedin pull-left"></span></div> <div class="yotpo-default-button yotpo-icon-btn" data-network="twitter" aria-label="connect with twitter" role="link" tabindex="0"><span class="yotpo-icon yotpo-icon-twitter pull-left"></span></div> <div class="yotpo-default-button yotpo-icon-btn" data-network="facebook" aria-label="connect with facebook" role="link" tabindex="0"><span class="yotpo-icon yotpo-icon-facebook pull-left"></span></div> </div> </div> <div class="yotpo-or"> -OR- </div> </div> <div class="connect-wrapper "> <div class="form-element name-input"> <label class="y-label" for="yotpo_input_review_username">Use your name:</label> <input id="yotpo_input_review_username" class="y-input" autocomplete="off" name="display_name" maxlength="40" placeholder=""/> </div> <div class="form-element email-input"> <label class="y-label" for="yotpo_input_review_email">Email:</label> <input id="yotpo_input_review_email" class="y-input" autocomplete="off" name="email" placeholder=""/> </div> <div class="yotpo-clr"></div> </div> </div> <div class="error-box yotpo-hidden"> <div class="text-wrapper"> <span class="error-text empty yotpo-hidden">Review&#39;s title &amp; body can&#39;t be empty</span> <span class="error-text score yotpo-hidden">Please enter a star rating for this review</span> <span class="error-text display_name_empty yotpo-hidden">Name field cannot be empty</span> <span class="error-text email yotpo-hidden">Invalid email</span> <span class="error-text user-already-reviewed yotpo-hidden">Your review has already been submitted.</span> <span class="error-text max_length yotpo-hidden">Max length was exceeded</span> <span class="error-text mandatory_field yotpo-hidden">Please fill out all of the mandatory (*) fields</span> <span class="error-text open_question_answer_length yotpo-hidden">One or more of your answers does not meet the required criteria</span> </div> <div class="yotpo-icon-btn-small transparent-color-btn"><span class="yotpo-icon yotpo-icon-cross"></span></div> </div> <input type="button" class="yotpo-default-button primary-color-btn yotpo-submit yotpo-disabled" data-button-type="submit" value="Post"/> <div class="yotpo-preloader-wrapper"> <div class="yotpo yotpo-pre-loader"> <span class="yotpo-empty-stars"> <span class="yotpo-icon yotpo-icon-empty-star"></span> <span class="yotpo-icon yotpo-icon-empty-star"></span> <span class="yotpo-icon yotpo-icon-empty-star"></span> <span class="yotpo-icon yotpo-icon-empty-star"></span> <span class="yotpo-icon yotpo-icon-empty-star"></span> </span> <span class="yotpo-full-stars"> <span class="yotpo-icon yotpo-icon-star"></span> <span class="yotpo-icon yotpo-icon-star"></span> <span class="yotpo-icon yotpo-icon-star"></span> <span class="yotpo-icon yotpo-icon-star"></span> <span class="yotpo-icon yotpo-icon-star"></span> </span> </div> </div> <div class="yotpo-clr"></div> </div> </div> </form> <div class="yotpo-messages"> <div class="yotpo-thank-you yotpo-hidden" data-type="share"> <div class="yotpo-icon-btn transparent-color-btn"><span class="yotpo-icon yotpo-icon-cross"></span></div> <div class="yotpo-thankyou-header text-3xl"> <span class="yotpo-icon yotpo-icon-heart"></span> <span>Thank you for posting a review!</span> </div> <div class="yotpo-thankyou-content"> <span>We value your input. Share your review so everyone else can enjoy it too.</span> </div> <div class="yotpo-thankyou-footer"> <div class="yotpo-default-button yotpo-icon-btn"> <a class="social-link popup-link" href="#" target="_blank" data-network="facebook"> <span class="yotpo-icon yotpo-icon-facebook"></span> <span class="yotpo-icon-button-text">share</span> </a> </div> <div class="yotpo-default-button yotpo-icon-btn"> <a class="social-link popup-link" href="#" target="_blank" data-network="twitter"> <span class="yotpo-icon yotpo-icon-twitter"></span> <span class="yotpo-icon-button-text">share</span> </a> </div> <div class="yotpo-default-button yotpo-icon-btn"> <a class="social-link popup-link" href="#" target="_blank" data-network="linkedin"> <span class="yotpo-icon yotpo-icon-linkedin"></span> <span class="yotpo-icon-button-text">share</span> </a> </div> </div> </div> <div class="yotpo-thank-you yotpo-hidden" data-type="pending-for-review-approval"> <div class="yotpo-icon-btn transparent-color-btn"><span class="yotpo-icon yotpo-icon-cross"></span></div> <div class="yotpo-thankyou-header text-3xl"> <span class="yotpo-icon yotpo-icon-heart"></span> <span>Thank you for posting a review!</span> </div> <div class="yotpo-thankyou-content"> <span>Your review was sent successfully and is now waiting for our staff to publish it.</span> </div> </div> </div> <div class="yotpo-small-box yotpo-nav reviews yotpo-hidden"> <div class="yotpo-nav yotpo-nav-primary" role="tablist"> <ul> <li class="yotpo-nav-tab yotpo-active" data-type="reviews" data-content="yotpo-reviews-719d6a8e-ca81-439b-bd2b-1526a3112989 yotpo-reviews-header-719d6a8e-ca81-439b-bd2b-1526a3112989 yotpo-reviews-filters-719d6a8e-ca81-439b-bd2b-1526a3112989" role="tab" tabindex="0"> <div class="yotpo-nav-wrapper"> <span>Reviews</span> <span class="nav-tab-sum yotpo-reviews-nav-tab-sum">(0)</span> </div> </li> </ul> <div class="yotpo-icon-btn-big transparent-color-btn yotpo-visible-mobile"> <span class="yotpo-icon yotpo-icon-three-lines"></span> </div> <div class="yotpo-dropdown-wrapper mobile-collapse"> <div class="yotpo-menu-mobile-collapse yotpo-hidden-mobile"> <div class="yotpo-nav-dropdown-category yotpo-visible-mobile write-review-button" role="button" tabindex="0"> <span class="yotpo-icon yotpo-icon-write"></span> <span class="y-label">write a review</span> </div> </div> </div> <div class="yotpo-clr"></div> <div class="yotpo-clr"></div> </div> </div> <div class="yotpo-nav-content"> <div class="search-in-progress"> <div class="search-in-progress-text font-color-gray"> Updating Results </div> <div class="yotpo-spinner"> <div class="sk-spinner sk-spinner-three-bounce"> <div class="sk-bounce1"></div> <div class="sk-bounce2"></div> <div class="sk-bounce3"></div> </div> </div> </div> <div class="yotpo-reviews yotpo-active" id="yotpo-reviews-719d6a8e-ca81-439b-bd2b-1526a3112989" data-host-widget="main_widget"> <div class="yotpo-preloader-wrapper"> <div class="yotpo yotpo-pre-loader"> <span class="yotpo-empty-stars"> <span class="yotpo-icon yotpo-icon-empty-star"></span> <span class="yotpo-icon yotpo-icon-empty-star"></span> <span class="yotpo-icon yotpo-icon-empty-star"></span> <span class="yotpo-icon yotpo-icon-empty-star"></span> <span class="yotpo-icon yotpo-icon-empty-star"></span> </span> <span class="yotpo-full-stars"> <span class="yotpo-icon yotpo-icon-star"></span> <span class="yotpo-icon yotpo-icon-star"></span> <span class="yotpo-icon yotpo-icon-star"></span> <span class="yotpo-icon yotpo-icon-star"></span> <span class="yotpo-icon yotpo-icon-star"></span> </span> </div> </div> <div class="total-reviews-search" total-reviews-search="0"></div> <div class="yotpo-first-review"> <div class="yotpo-first-review-stars"> <span class="stars-wrapper"> <span class="yotpo-icon yotpo-icon-star"></span> <span class="yotpo-icon yotpo-icon-star"></span> <span class="yotpo-icon yotpo-icon-star"></span> <span class="yotpo-icon yotpo-icon-star"></span> <span class="yotpo-icon yotpo-icon-star"></span> </span> </div> <div class="yotpo-first-review-content"> <input type="button" class="yotpo-default-button write-review-button write-first-review-button" value="be the first to write a review" role="button" tabindex="0"/> </div> </div> <div class="yotpo yotpo-lightbox new"> <div class="yotpo-display-wrapper"> <div class="yotpo yotpo-modal"> <div class="yotpo-close-modal yotpo-icon-btn-small" role="button" tabindex="0" aria-label="Cancel"> <span class="yotpo-icon yotpo-icon-cross"></span> </div> <div class="yotpo-modal-mask"></div> <div class="yotpo-lightbox-container "> <div class="yotpo-lightbox-arrows"> <span class="yotpo-icon yotpo-icon-left-arrow-thin" tabindex="0" role="button" aria-label="See Previous Image"></span> <span class="yotpo-icon yotpo-icon-right-arrow-thin" tabindex="0" role="button" aria-label="See Next Image"></span> </div> <div class="yotpo-lightbox-slider-container"> <div class="yotpo-modal-dialog"> <div class="yotpo-modal-content"> <div class="yotpo-lightbox-fade-container"> <div class="y-slider-container y-slide-left-animations"> <div class="yotpo-lightbox-image-container"> <img class="yotpo-lightbox-image" src="" data-media-type="image" alt="" tabindex="0"> <div class="yotpo-lightbox-mobile-content"></div> </div> <div class="yotpo-lightbox-image-container"> <img class="yotpo-lightbox-image" src="" data-media-type="image" alt="" tabindex="0"> <div class="yotpo-lightbox-mobile-content"></div> </div> <div class="yotpo-lightbox-image-container"> <img class="yotpo-lightbox-image" src="" data-media-type="image" alt="" tabindex="0"> <div class="yotpo-lightbox-mobile-content"></div> </div> <div class="yotpo-lightbox-image-container"> <img class="yotpo-lightbox-image" src="" data-media-type="image" alt="" tabindex="0"> <div class="yotpo-lightbox-mobile-content"></div> </div> <div class="yotpo-lightbox-image-container"> <img class="yotpo-lightbox-image" src="" data-media-type="image" alt="" tabindex="0"> <div class="yotpo-lightbox-mobile-content"></div> </div> <div class="yotpo-lightbox-image-container"> <img class="yotpo-lightbox-image" src="" data-media-type="image" alt="" tabindex="0"> <div class="yotpo-lightbox-mobile-content"></div> </div> <div class="yotpo-lightbox-image-container"> <img class="yotpo-lightbox-image" src="" data-media-type="image" alt="" tabindex="0"> <div class="yotpo-lightbox-mobile-content"></div> </div> <div class="yotpo-lightbox-image-container"> <img class="yotpo-lightbox-image" src="" data-media-type="image" alt="" tabindex="0"> <div class="yotpo-lightbox-mobile-content"></div> </div> <div class="yotpo-lightbox-image-container"> <img class="yotpo-lightbox-image" src="" data-media-type="image" alt="" tabindex="0"> <div class="yotpo-lightbox-mobile-content"></div> </div> <div class="yotpo-lightbox-image-container"> <img class="yotpo-lightbox-image" src="" data-media-type="image" alt="" tabindex="0"> <div class="yotpo-lightbox-mobile-content"></div> </div> <div class="yotpo-lightbox-image-container"> <img class="yotpo-lightbox-image" src="" data-media-type="image" alt="" tabindex="0"> <div class="yotpo-lightbox-mobile-content"></div> </div> <div class="yotpo-lightbox-image-container"> <img class="yotpo-lightbox-image" src="" data-media-type="image" alt="" tabindex="0"> <div class="yotpo-lightbox-mobile-content"></div> </div> <div class="yotpo-lightbox-image-container"> <img class="yotpo-lightbox-image" src="" data-media-type="image" alt="" tabindex="0"> <div class="yotpo-lightbox-mobile-content"></div> </div> </div> </div> <div class="yotpo-image-loader-wrapper yotpo-hidden"> <div class="yotpo-image-loader">Loading...</div> </div> </div> </div> </div> <div class="yotpo-lightbox-content-container"></div> <div class="yotpo-label yotpo-small-box "> <a href="http://my.yotpo.com/landing_page?redirect=https%3A%2F%2Fwww.yotpo.com%2Fpowered-by-yotpo%2F&utm_campaign=branding_link_reviews_widget_v2&utm_medium=widget&utm_source=johnstonmurphy.ca" class="yotpo-logo-link-new" aria-label="Yotpo Home Page" tabindex="0" target="_blank"> <span class="yotpo-logo-title "> Powered by </span> <div class="yotpo-logo-bg-white yotpo-icon-btn-small yotpo-icon yotpo-icon-yotpo-logo-text yotpo-logo-icon-new yotpo-icon yotpo-icon-yotpo-logo "> </div> </a> <div class="yotpo-logo-line"> </div> <div class="yotpo-clr"></div> </div> </div> </div> </div> </div> </div> </div> </div>